Different vampire teeth for different movies/shows.
I've gathered the most popular vampire movies and all the different fangs styles. Why? Why not?
You will not find neither the Twilight saga nor the Vampire Diaries, teenage hormones-free zone.
Anyway if you want fangs like those of your favorite vampire, Dnash can help you: http://teethbydnash.com
Interview with the Vampire: The Vampire Chronicles
(1994)  directed by Neil Jordan
The "Normal" style is featured predominantly in the film as shows just a "glimpse" of fang when having a conversation, while the "Attack" style is featured during feeding scenes.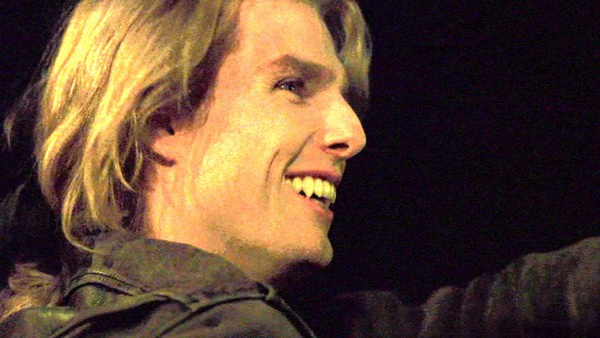 Normal
Attack
—
Nosferatu: A Symphony of Horror
(1922) directed by F. W. Murnau, starring Max Schreck as the vampire Count Orlok.
—
Near Dark
(1987) Directed by Katheryn Bigelow
Normal Teeth
—
Fright Night
(1985) directed by Tom Holland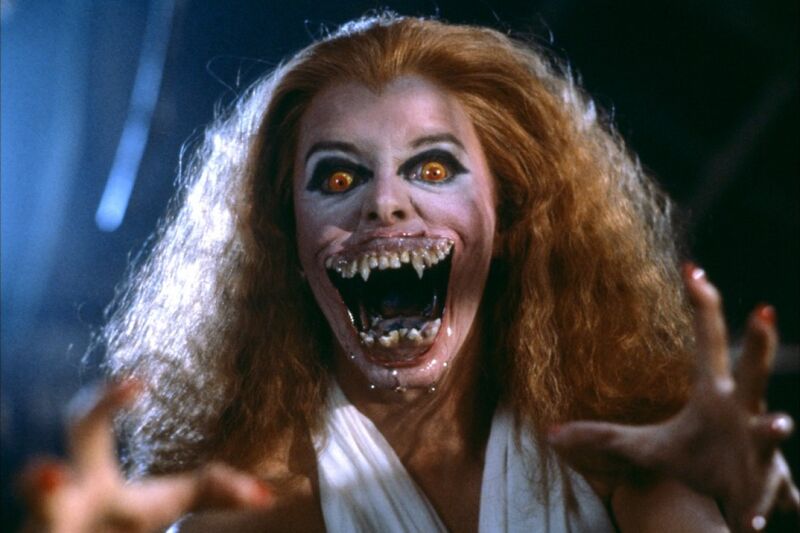 —
From Dusk Til Dawn
(1996) directed by Robert Rodriguez
—
30 Days of Night
(2007) directed by David Slade
—
Bram Stoker's Dracula
(1992) directed by Francis Ford Coppola
—
Horror of Dracula
(1958) directed by Terence Fisher
—
Dracula (1931)
Directed by Tod Browning and starring Bela Lugosi
No fangs but piercing eyes
—
BLADE
(1998) directed by Stephen Norrington
—
Underworld
(2003) directed by Len Wiseman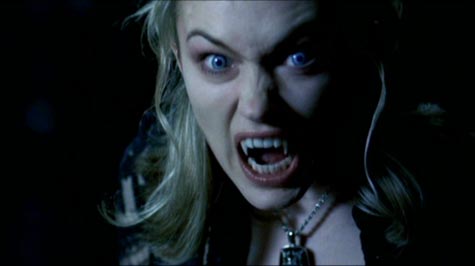 —
Daybreakers
(2009) directed by  Michael and Peter Spierig
—
Thirst
(2009) directed by Park Chan-wook
—
Cronos
(1993) directed by Guillermo del Toro
No fangs
—–
True Blood
(2008 – present) created and produced by Alan Ball
—
Supernatural
(2005 – present) created by Eric Kripke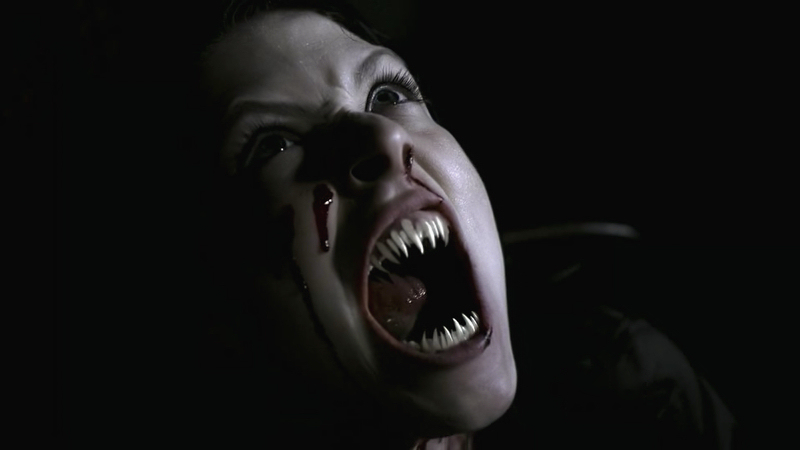 —
Buffy the Vampire Slayer
(1997 –  2003)  created by Joss Whedon
—
Lost Boys
(1987) directed by Joel Schumacher
—
Salem's Lot
(1979) directed by Tobe Hooper
—
Let the Right One In
(2008) directed by Tomas Alfredson
Normal Teeth (or at least not visible  😉 )

And remember to Smile!