May 03, 2013 10:30 AM
BEIRUT: The Syrian opposition on Friday denounced a "large-scale massacre" by regime forces and militiamen in a Sunni village in the northwest after a watchdog said at least 50 people, mostly civilians, were killed.
"Several sources in the village say at least 150 people were killed in summary executions and shelling in Bayda village," a southern suburb of the Alawite-majority city, Syrian Observatory for Human Rights chief Rami Abdel Rahman told AFP on Thursday.
"Some were summarily executed, shot to death, stabbed or set on fire,"
"Dozens of civilians from Bayda have gone missing, and we don't know whether they have been arrested, killed or fled," said Abdel Rahman.
Lyrics:
Another head hangs lowly
Child is slowly taken
And if violence causes the silence
Who are we mistaking
But you see it's not me
It's not my family
In your head in your head
They are fighting
With their tanks and their bombs
And their bombs and their guns
In your head in your head they are crying
[Chorus]
In your head
In your head
Zombie zombie zombie ei ei
What's in your head
In your head.
Zombie, zombie, zombie ei, ei, ei, oh do,do,do,do,do,do,do,do
Another mother's breaking heart is taking over the violence causes silence
We must be mistaken
It's the same old thing since 1916
In your head in your head
Their still fighting
With their tanks and their bombs
And their bombs and their guns
In your head in your head they are dying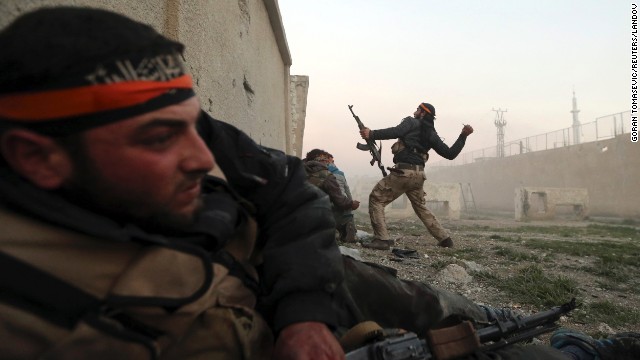 "If we don't end war, war will end us."
 H. G. Wells
——————————————————————————————————-
This song was inspired by the IRA bombing in Warrington, Cheshire in 1993. Two children, Jonathan Ball and Tim Parry, were killed. The IRA (The Irish Republican Army) is a militant group determined to remove British troops from Northern Ireland.
Lead singer Dolores O'Riordan claimed that "Zombie" speaks about "The Irish fight for independence that seems to last forever." The lyrics even say, "It's the same old theme since 1916." Like the responsive works of Yeats, Heaney and U2, the Cranberries claim they wrote "Zombie" to be a "Song for peace, peace among England and Ireland." (thanks, Andrew – Seattle, WA, for above 2)
On August 31, 1994, just a few weeks after this song was released, the IRA declared a ceasefire after 25 years of conflict, leading some critics of The Cranberries to wonder if the IRA was willing to call a truce to make sure the group didn't release any more songs about them.
The Cranberries performed this on Saturday Night Live on February 25, 1995. (thanks, John – Colorado Springs, CO)
The Cranberries
Origin
Limerick, Ireland
Genres
Alternative rock, celtic rock, dream pop,jangle pop
Years active
1989–2003
2009–present
Labels
Xeric, Island, Universal Music Group,
Downtown Records, Cooking Vinyl
Website
www.cranberries.com
Members
Noel Hogan
Mike Hogan
Fergal Lawler
Dolores O'Riordan
Past members
Niall Quinn