Richard Griffiths, the award-winning actor famous for his roles in Withnail & I and Harry Potter, has died following complications after heart surgery. The celebrated stage and screen star, one of Britain's best-known character actors, was 65.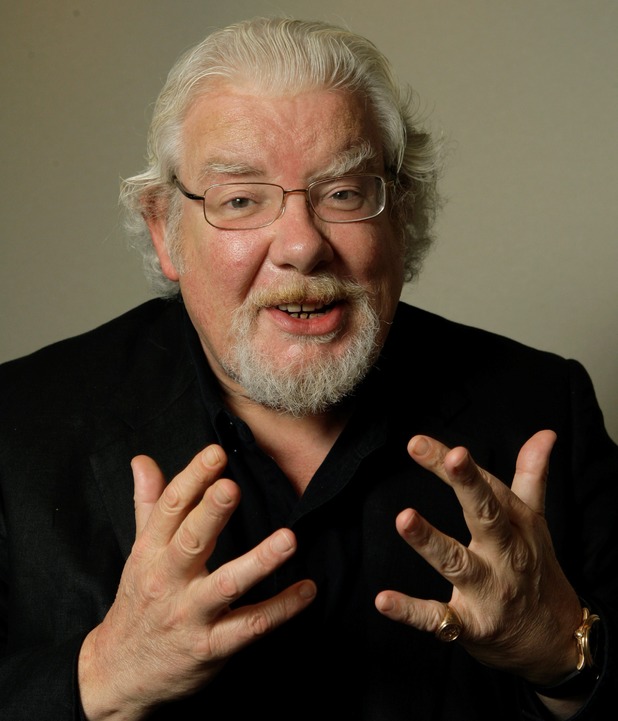 I want just say goodbye to a talented actor so beloved from people and from me.
Tributes made to celebrated actor:
Daniel Radcliffe said he was "proud to know him".
JK Rowling tweeted: "RIP to one of Britain's most celebrated actors, Richard Griffiths. Keep rocking it in actor heaven."
His Withnail and I co-star Paul McGann described him as a "brilliant, funny, principled man, and a true gent".
He also took to the social networking site to express sadness at his death.
"Awoke to the awful news about Richard Griffiths. A mighty tree has fallen. Heart goes out to his family and loved ones.
"[He] led the way on Withnail & I. Wore his great skill lightly and his great heart out. RIP."
'Riveting performer'
Another co-star on the 1987 cult classic British film, Richard E Grant, tweeted photographs of the trio on set, adding: "My beloved Uncle Monty Richard Griffiths died last night. Chin-Chin my dear friend."
"His anecdotes were legendary. They were, literally, endless. They would go on for hours, apparently without destination, constantly side-splitting." Sir Nicholas Hytner National Theatre
"He was a riveting performer, even at that young age it was clear he'd got it," recalled fellow pupil Hester Doherty in Shrewsbury
"He looked very much the same then as he did all his life, he never really changed – he just got greyer.
"He was always rather eccentric and good fun to be with, a larger than life character," she told the BBC.
Griffiths went on to enjoy a successful career on film and on TV, but also on the stage where he was a Tony-winning character actor for his performance as Hector, the teacher, in Alan Bennett's play The History Boys.
'One of the greatest'
Sir Nicholas Hytner, director of the National Theatre, said Griffiths was "one of the very greatest".
"His performance in The History Boys was quite overwhelming: a masterpiece of wit, delicacy, mischief and desolation, often simultaneously.
"His anecdotes were legendary. They were, literally, endless. They would go on for hours, apparently without destination, constantly side-splitting."
There was also high praise from Thea Sharrock, who directed Griffiths in Equus, Heroes and Sunshine Boys.
"I worked with Richard more times than any other actor.
"Everybody knew he was my favourite. He was the most tender, gentle, kind, generous, loving man," she told the BBC.
"His curiosity was unending, as was his striving for perfection. I cannot imagine a world without all those stories. I will miss him so very very much."
As well as impressing his fellow actors, Griffiths left an impression with comedians who have been expressing their sadness at his death.
'Funny and kind'
Posting on Twitter, Johnny Vegas wrote: "So sad to hear about Richard Griffiths. He will be missed," while Jack Whitehall commented: "He was my god father and friend. An amazing, funny and kind man he will be much missed. RIP Riccardo."
Among his other film credits were Richard Attenborough's Gandhi, and Sleepy Hollow alongside Johnny Depp in 1999. He also made an extended appearance in the 2005 version of Charles Dickens' Bleak House.
Costumer designer Andrea Galer, who worked with Griffiths on Bleak House and Withnail and I, said she has wonderful memories of the actor.
"Withnail was a very interesting film to make and those of us that worked on it were like a family. We all got to know each other very well.
"There are lots of reasons to remember him. Richard was a very caring and gentle man, whose background led to him becoming more than a special person.
"His parents were deaf and he was very sensitive to what this meant. He took a great interest in social issues."
via http://www.bbc.co.uk