"Sixteen Saltines" is the second single on Jack White's 2012 solo album Blunderbuss. It was when White first played this song on Saturday Night Live that the album had a surge in popularity.

Lyrics:
She's got stickers on her locker,
And the boys' numbers there in magic marker,
I'm hungry and the hunger will linger,
I eat sixteen saltine crackers then I lick my fingers,
Well every morning I deliver the news,
Black hat, white shoes, and I'm red all over,
She's got a big mailbox that she puts out front,
Garbage in, garbage out, she's gettin' what she wants,
Who's jealous? Who's jealous? Who's jealous? Who's jealous of who?
If I get busy then I couldn't care less what you do,
But when I'm by myself I think of nothing else,
Than if a boy just might be getting through and touching you,
Spike heels make a hole in a lifeboat,
Driftin' away when I'm talking and laughing as we float,
I hear a whistle, that's how I know she's home,
Lipstick, eyelash, broke mirror, broken home,
Force fed, forced meds 'til I drop dead,
You can't defeat her, when you meet her you'll get what I said,
And Lord knows there's a method to her madness,
But the Lord's joke is a boat in a sea of sadness,
She doesn't know but when she's gone I sit and drink her perfume,
And I'm sure she's drinkin' two, but why, where, and what for and who?
And I'm solo rollin' on one side of the boat,
Looking out, throwing up, a lifesaver down my throat,
Who's jealous? Who's jealous? Who's jealous? Who's jealous of who? (x3)
……
In December 2012, the song was named by the Rolling Stone Magazine as the eighth best song of the year.
Jack White told NME about the inspiration for the lyrics: "My daughter asked for a snack, and I said, 'what do you want to have?', and she said, 'I think I'll have 16 saltine crackers.' And I said, 'You'll have three!' At times I imagined that character was eating cracker rations on a lifeboat and he's remembering all these other things."
White also told UK newspaper The Sun that he played the song to his daughter the day after she'd asked her dad for '16 saltine crackers': "I said, 'Listen, I wrote a song for you,'" he recalled, "and I played it back for her. She blushed and turned away. The next time I played the song for her, she said, 'Yeah, I never said that!'"
You must hear all songs of Blunderbuss (the debut solo album by Jack White)  amazing!
Jack White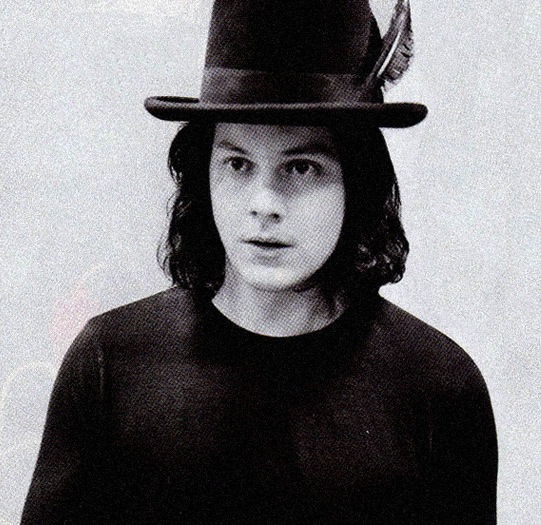 Birth name
John Anthony Gillis
Born
July 9, 1975 (age 37)
Detroit, Michigan, USA
Genres
Rock, alternative rock, garage rock, blues rock, punk blues
Occupations
Musician, singer-songwriter,multi-instrumentalist, producer,actor
Instruments

Vocals, guitar, piano, organ,bass, drums,




marimba, mandolin,xylophone, clavioline

Years active
1990–present
Labels

Warner Bros., V2, Third Man,Sub Pop,




Sympathy for the Record Industry, XL, Italy

Associated acts

Meg White, The White Stripes,The Raconteurs, The Dead




Weather, Stephen Colbert, The Upholsterers, The Go,




Loretta Lynn, Beck, Holly Golightly,Soledad Brothers,




Alicia Keys,Wanda Jackson, The Black Belles,




The Rolling Stones, Black Milk, Lanie Lane, Pokey




LaFarge and the South City Three, Karen Elson,




Norah Jones, Bob Dylan,Danger Mouse, Daniele Luppi

Notable instruments
1965 JB Hutto Montgomery Airline
1970s-era Crestwood Astral II
Gretsch Penguin
1950s-era Kay Hollowbody
Custom Gretsch Triple Jet
Custom Gretsch Jupiter Thunderbird
Custom Gretsch Anniversary Jr."Triple Green Machine"
Ludwig Drums
image by Fukari