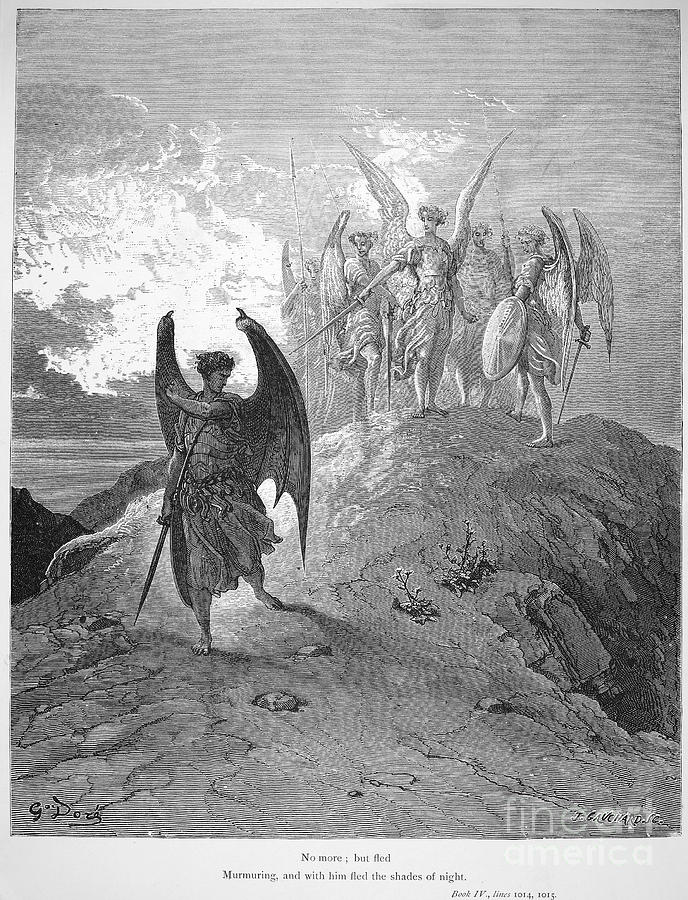 A furious Angel swoops down like an eagle,
Grabs a fistful of the infidel's hair,
And shaking him says: "You shall know the rule!
(For I am your good angel, do you hear?) You shall!
Know that you must love without making a wry face
The pauper, the scoundrel, the hunchback, the dullard,
So that you can make for Jesus when he passes
A triumphal carpet of your love.
Such is love! Before your heart becomes indifferent,
Relight your ecstasy before the glory of God;
That is the true Voluptuousness with the lasting charms!"
The Angel who gives punishment equal to his love
Beats the anathema with his giant fists;
But the damned one still answers: I shall not!"
—— Original ——
Un Ange furieux fond du ciel comme un aigle,
Du mécréant saisit à plein poing les cheveux,
Et dit, le secouant: «Tu connaîtras la règle!
(Car je suis ton bon Ange, entends-tu?) Je le veux!
Sache qu'il faut aimer, sans faire la grimace,
Le pauvre, le méchant, le tortu, l'hébété,
Pour que tu puisses faire à Jesus, quand il passe,
Un tapis triomphal avec ta charité.
Tel est l'Amour! Avant que ton coeur ne se blase,
À la gloire de Dieu rallume ton extase;
C'est la Volupté vraie aux durables appas!»
Et l'Ange, châtiant autant, ma foi! qu'il aime,
De ses poings de géant torture 1'anathème;
Mais le damné répond toujours: «Je ne veux pas!»
from Fleurs du mal / Flowers of Evil